* INTRODUCTION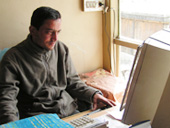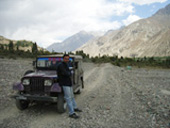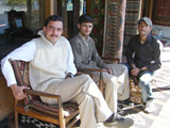 Our company is a travel agent that the tour arrangement, reserves the hotel, and is arranging the jeep centering on a Pakistani northern part. There is a studying Japanese experience from a Pakistan northern part and Hunza the musa karim of the representative of our company, too. Not only the customer of the group of coming but also the tour arrangement experience of the embassy staff, the person of the Pakistan living related to JICA, and the people to whom it local goes for one's post the enterprise is abundant from Japan. The travel arrangements in other regions to say nothing of the travel of a Pakistan northern part are also possible. Please use our company by all means when you travel around Pakistan.
*COMPANY NAME/HIDDEN PARADISE TOURS
*MANAGER/MUSA KARIM
*REGISTRATION GLT/No.961
*WORK/Tour arrangement, hotel reservation, and jeep arrangements, etc. that center on
Pakistani northern part and Hunza.
*ADD/Main Bazar, Near Hunza Carpets, Karimabad Hunza, Pakistan
*PHONE/+92-5821-57199
*CELL/0346-5399471, 0355-5401095
*E-mail/mtmkarim@hotmail.com
MESSEGE from MUSA KARIM
Welcome to Pakistan and Hunza. Every day seditious news take up a lot of Pakistan this country beautiful mountain provide valley provide people the beautiful natural enclose slowly live. It would be greatly appreciated if everybody could learn goodness in this country through the travel that we HIDDEN PARADISE TOURS offer.